In August 2009, Spineworld broke a major milestone, three million users. It was an incredible milestone for the crew, who were overwelmed with joy.
What The Crew Said?
Edit
The Producer of Spineworld said, "We have very exciting plans for the future of Spineworld," This milestone of 3 million accounts is the foundation of the next level of gameplay in Spineworld. The roadmap contains nurturing, magic, and user created content; all resulting in the vision that the player's in-game actions are deciding the future of Spineworld."
In March 2009, Michael, who is the Creative Producer of Spineworld, said, "Today Spineworld has about 1 700 000 registered users. That makes Spineworld one of the big games and places it among the most played games in the world."
Martin, the CEO of Playdo AB said "The last 6 months Spineworld has been made more easy, fun and accessible to the casual audience, making it a fun, friendly and fantastic world to be enjoyed together with both old and new friends."
Patrick, the Marketing Director, said "I'm so proud of the accomplishments of the whole team!".
The 3,000,000th person
Edit
The 3,000,000 person got a kit that included:
A Special Gold Outfit
Lifetime Membership
Lots of Coins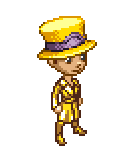 Ad blocker interference detected!
Wikia is a free-to-use site that makes money from advertising. We have a modified experience for viewers using ad blockers

Wikia is not accessible if you've made further modifications. Remove the custom ad blocker rule(s) and the page will load as expected.