Meyan Jungle

{{{caption}}}
[[{{{map}}}|200px]]
{{{mapcaption}}}
Vital statistics
Type
Jungle
Level
Location
East Spineworld
Inhabitants
Background
Edit
Meyan Jungle was made in late 2008. It was the third place made on Spineworld. It is a big jungle area with many places.
Ancient Skyport
Edit
The Ancient Skyport is one of the highest points in the Meyan Jungle. Captain Hadley's Ship stops here. There is a stairway to the Temple Gardens and another to the Meyan Temple.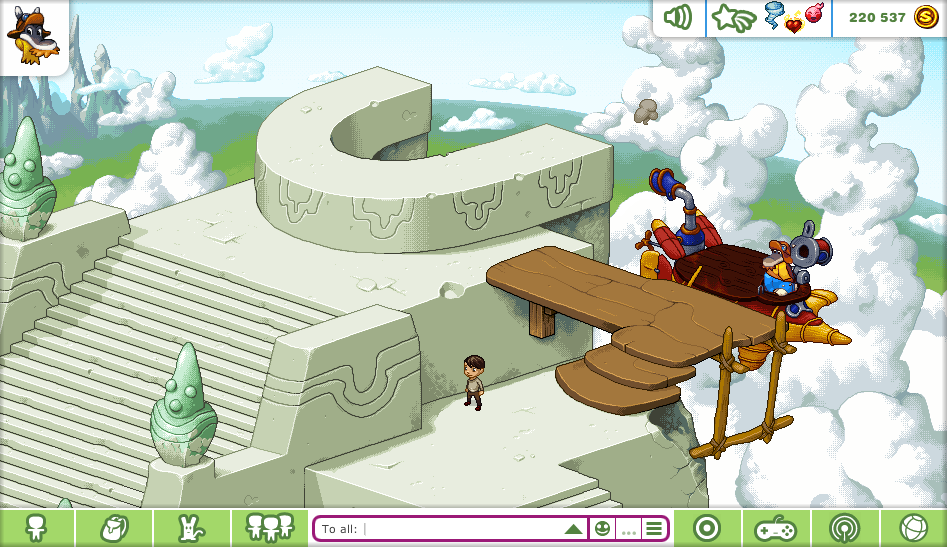 Temple Gardens
Edit
The Temple Gardens is where the jungle starts going down from the stairs from the Ancient Skyport. The main Tely-Port station is here. There is some big plants and statues, and there's also a calm quiet water pool.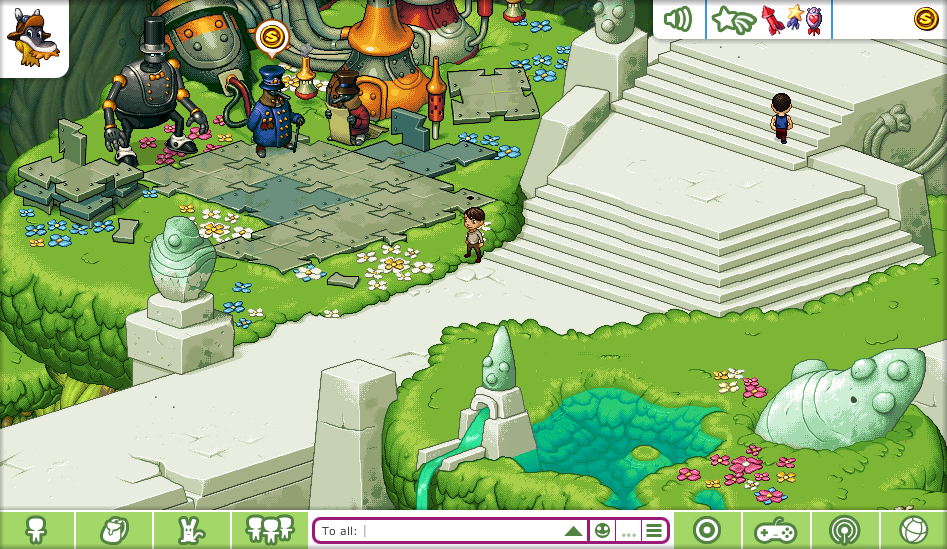 Tree Top Jungle
Edit
The Tree Top Jungle is a big space of grass and plants. Old Leaf and Gold Sparkle can be found here. There are also some statues.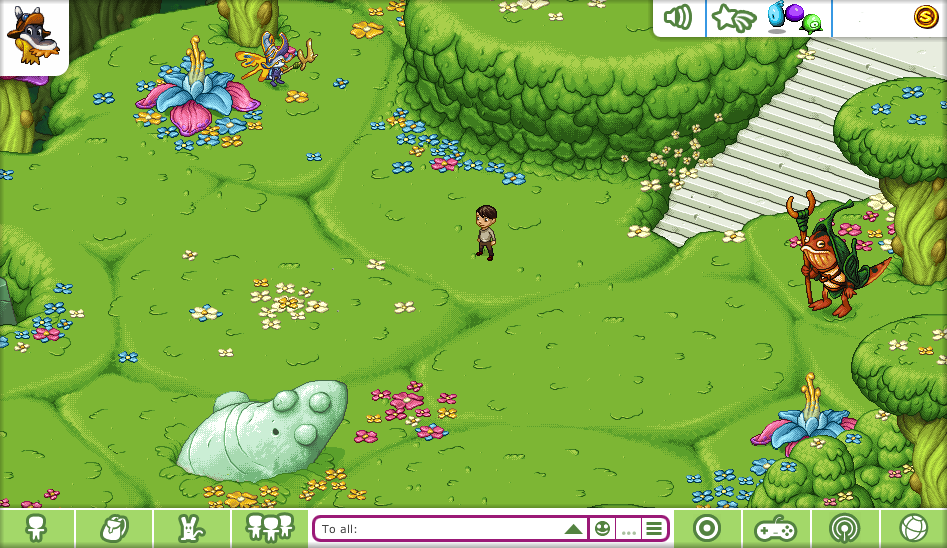 Meyan Temple
Edit
The Meyan Temple is where the Ship departs and the Tram departs to The Beneath. There are also many old buildings, a post office, a stall to buy tram tickets, a shop and a Tely-Port station.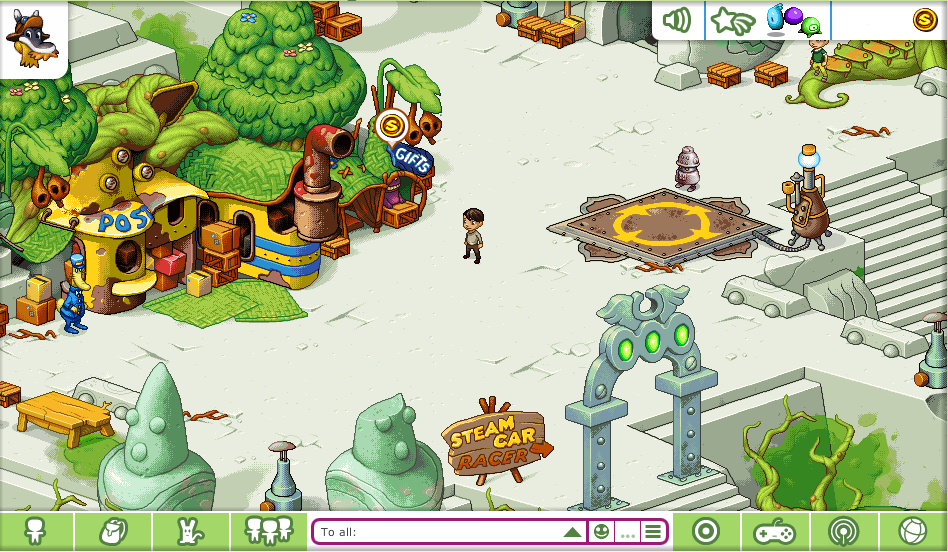 The Transit Bar
Edit
The Transit Bar is for members only. It is a tavern with many seats and tables. Gir-Dir works here and Field Librarian Dod can be found here.
The Bongo Camp
Edit
The Bongo Camp is where bongo have crashed there ship and have dug a hole for digging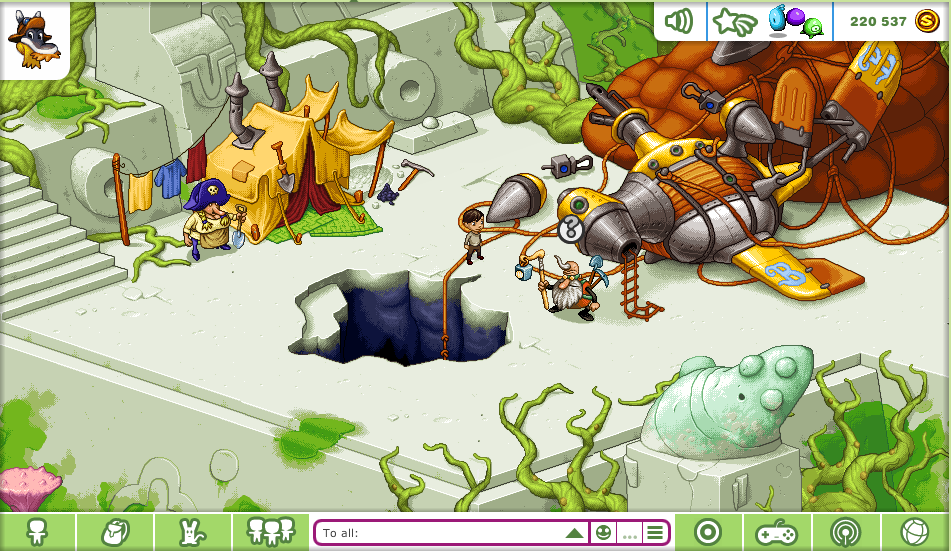 The Bongo Excavation
Edit
The Bongo Excavation is a deep dark underground hole that is in The Bongo Camp. There are lots of mushrooms and fungi.
Meyan Race Stadium
Edit
The Meyan Race Stadium is where the Steam Car Racing takes place. Mech Bot and Racing Minitor work here.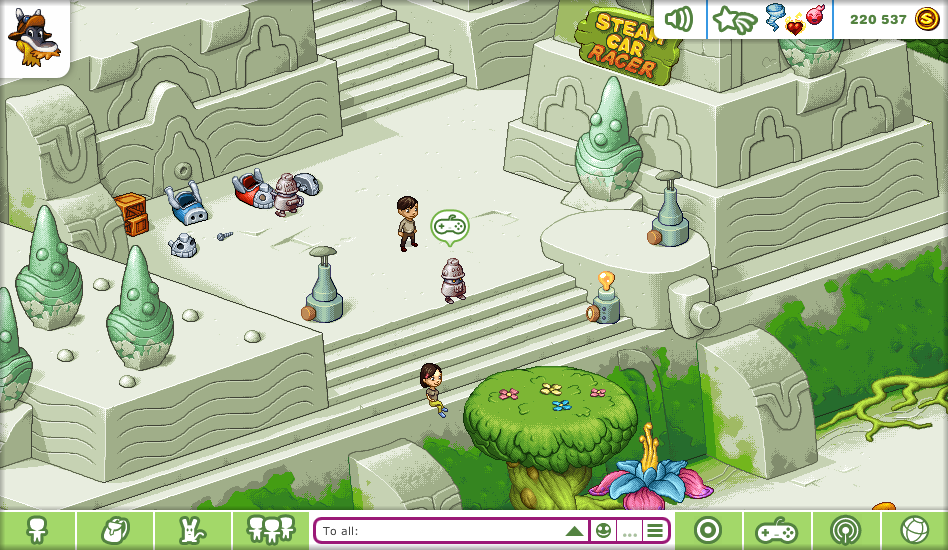 Old Rooms
Edit
The Meyan Temple East was where the plane departs. There was also many old buildings there.
The Meyan Temple West was where the tram departs to The Maze. There was also a post office there and a stall to buy tram tickets.
Inhabitants
Edit
Ad blocker interference detected!
Wikia is a free-to-use site that makes money from advertising. We have a modified experience for viewers using ad blockers

Wikia is not accessible if you've made further modifications. Remove the custom ad blocker rule(s) and the page will load as expected.